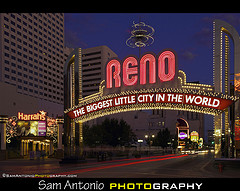 by
Sam Antonio Photography
Presenting Bitten at Kerching Online Casino
What happens when you run into a vampire? You'll get Bitten, of course! This 5-reel 20-payline online slots game will surely call out to anyone who cut their teeth on Buffy, Dracula or Twilight.
Admittedly themed on vampire tales down the ages, Bitten is in fact based on the incredibly popular Cleopatra 2, which is also available at Kerching Casino. On the other hand, it is no mere carbon copy of the time travelling slots game. The refined vampire-themed visuals are coupled with mystifying audio effects and a magnificent wild scatter feature, sure to captivate Kerching players.
The main slots game on Bitten
Online slots aficionados will be enamoured with Bitten. With sinister symbols to match up like blood-red wine, glowing candlesticks and dark bloodsucking babes, you'd be forgiven for forgetting about the potential for big cash payouts.
Wild symbols are also highly sought on Bitten slots for several reasons. For starters, they set off the amazing scatter award to supercharge your earnings. What's more, the wild symbols will double all your payline rewards immediately. But best of all, your total bet could be multiplied an amazing 250 times if you match up five Bitten wild symbols.
The wicked Crypt Free Spins bonus
Amazingly, the rewards get even better on the extraordinarily profitable Crypt Free Spins Bonus, which can be initiated by matching at least three bonus icons anywhere in the game. You'll be presented with a choice of coffins; choose to open one of them and you'll receive however many free spins are sealed within. With bonuses of as many as 20 free spins, you could hit a potential treasure trove of free slots turns.
The good news is that the Crypt Free Spins Bonus can be obtained over and over during your session on Bitten online. Furthermore, the bonus award multipliers rise with every spin to reach an astonishing maximum of 50x. It's well worth placing a stake on Bitten considering the rewards to be reaped!
Marcus Miles is an online casino expert who writes game reviews and more for Kerching.com.
Find More Casino Articles